It is time for Fall Fun at Pick Your Pin Link Party! We loved the great variety of pins last week! What is going to be on the boards for this week? Let's find out!! It's Pick your Pin #28.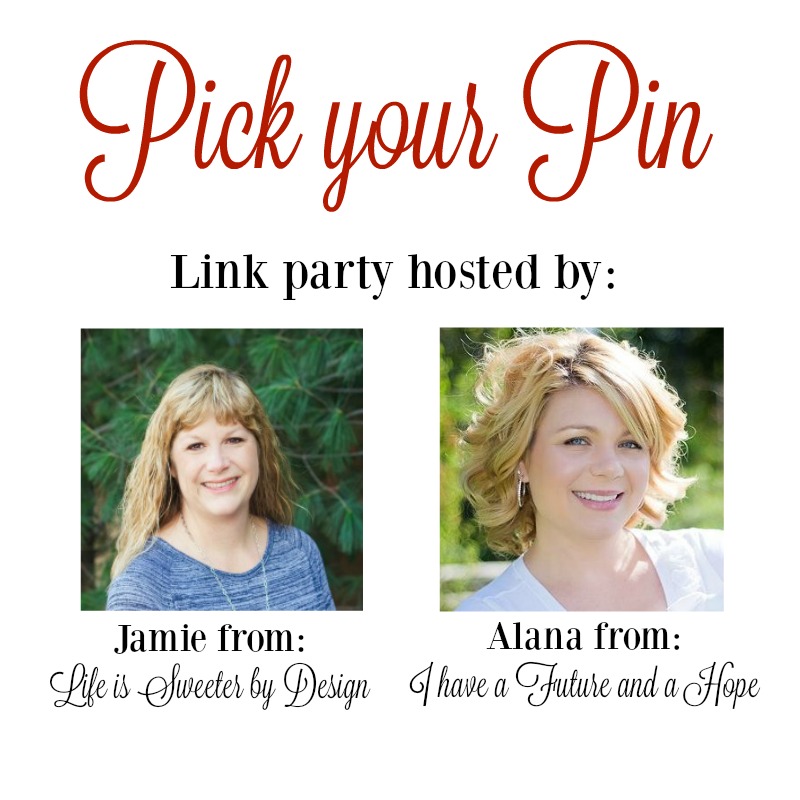 Be sure to follow the hosts so you won't miss a party!
Here are our Pin Picks from last week's party…be sure to show these bloggers some love and pin the features!!
Jamie's Pick: I love vintage Christmas lights…they bring back fond memories! This post from Antique Vintage Gallery shows you where to get real vintage lights!
Alana's Pick: Christmas can be a time of stress, but with these 5 tips from Kate at Kate Moving Forward, I can start the season with a plan to have a peaceful and wonderful holiday season!
Instead of linking up a blog post….you will be linking up an

actual PIN

. If you aren't sure how to get the URL for your pin….click HERE for more detailed instructions!
We want to help you get your amazing pins out into the Pinterest stratosphere! So here is how the party will work!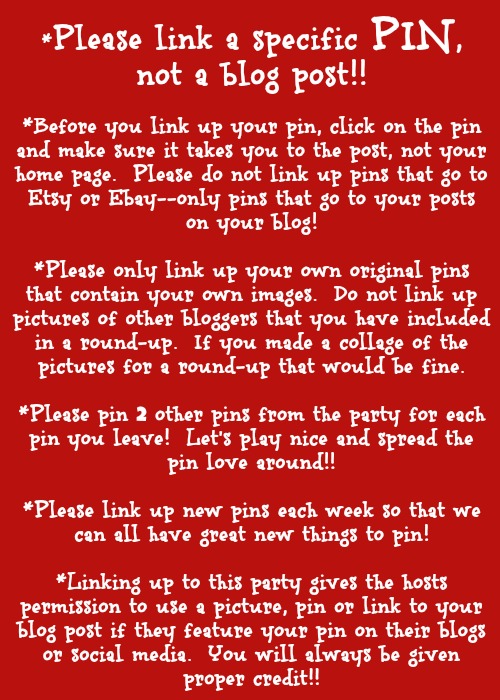 Alana and I will be pinning EVERY pin at the party on our own party boards! We will also each pick our favorite pin from the party and feature it the following week!
(please note that we will not pin pins that go against our beliefs or are against the rules of the party)
If you leave your email you will receive a weekly reminder about the party!
One last REMINDER to leave a

PIN URL

!! I hate to have to delete any links, but every week we get links to posts and this party is for PINS!!