Using my ultimate list of monthly card making kit clubs will help you create more cards in less time. There are tons of options to meet different budgets and needs. Check out the big list of card making subscriptions.
WHY USE A CARDMAKER KIT?
Using a cardmaker kit doesn't mean you aren't creative at cardmaking on your own.
Card kits allow you to access paper and supplies you may not find in stores.
You may get exclusive stamps in the kit that people can't buy without being a kit club member.
It is also a way to get a lot of cards made in a short time.
Some card making kits will teach you new crafting techniques you haven't tried before. There are a lot of really creative ways to make handmade cards!
There is usually very good customer service with subscription boxes.
MONTHLY CARD MAKING KIT CLUBS AND SUBSCRIPTION BOXES
This monthly card making kit clubs list is primarily made up of United States based kits. I will try to note if the kit ships to other countries.
Simon says stamp has a great card kit for $34.99. This is a savings of $5.00 for being a monthly member. There are no strings attached to the membership, so you can cancel at any time. They will email you 6 project ideas each month to make with the kit. The kit comes with paper, embellishments, and of course, stamps. Shipping is $7.99.
The monthly Club Scrap Card Membership makes at least 12 cards. These are cards that do not require stamps and are quick and easy to assemble. The card kit is $32.95, and if you want to add on stamps, it is an additional $15.75.
The Spellbinders Quick and Easy Card Kit of the Month membership includes supplies to make 8 or more cards. This particular kit focuses on ease and doesn't require a die-cutting machine. No dies are included, instead, they send pieces that are already cut. The price is $29.50.
If you prefer more complex kits, you are in luck. Spellbinders has a HUGE selection of different types of kits. Probably more add-on options than any other company I have researched.
Here are the options that do not include the supplies to make a complete card:
Small Die of the Month–exclusive small die set for $15 ($27 value)
Large Die of the Month–exclusive large die set for $27.50 ($40 value)
Stitching Die of the Month–exclusive set of stitching dies for $25 ($35 value)
Clear Stamp & Die of the Month–exclusive stamp set with coordinating die set for $17.50 ($30.99 value)
Embossing Folder of the Month–exclusive embossing folder for $9 ($13.99 value)
3D Embossing Folder of the Month–exclusive 3D embossing folder for $15 ($20 value)
Glimmer Hot Foil Kit–exclusive glimmer hot foil plate set and a foil roll for $22 ($37 value)
SPELLBINDERS VALUE CLUBS
The good news is if you have a desire to get these dies, stamps, folders, etc you can join one of the Spellbinders value clubs. Here is what they have:
Die Hard Value Club–you will get the small and large die of the month for $35 ($67 value)
Die & Stamp Addict Value Club–you get the small die set, large die set and the clear stamp set for that month for $42 ($97.99 value)
Glimmer & Cut Value Club–you will receive the small and large die of the month plus the glimmer hot foil kit for $52 ($104 value)
The Total Package Value Club–this club includes it all! You get the quick and easy card kit plus all of the add-ons I mentioned above for $100 ($252 value)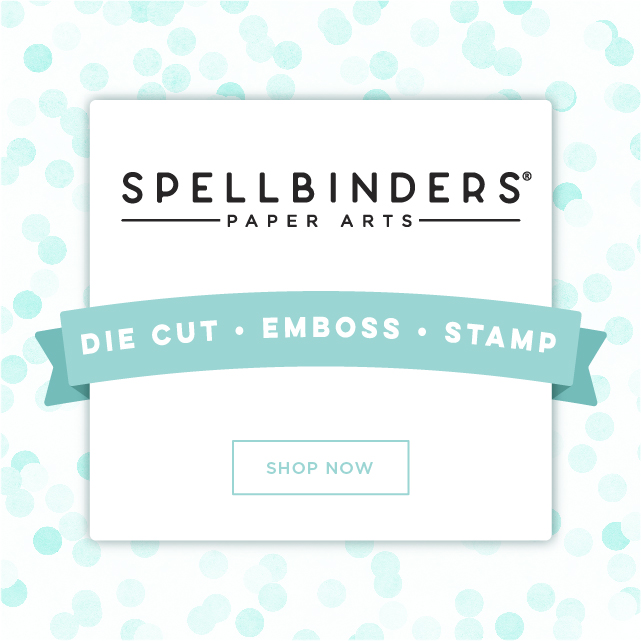 The Stamps of Life has a big variety of options for card lovers. They also offer some nice perks to club members, like a 15% discount on other shopping you do on their website, FREE SHIPPING, free gifts during the year, and a free monetary anniversary gift! I will break the different kit options down for you:
Card Kit Club–is a traditional style card kit that makes 12+ cards. The supplies are all coordinated. There are usually stamps and dies included. The cost is $42.98 with free shipping.
Stamp Club–you receive a newly released 4×6 clear stamp set for $13.99 with free shipping.
Die Hard Club–this club includes the newly released 4xt6 stamp set with a coordinating die set for $29.99 with free shipping.
Fold-It Club–this club sounds fun. It includes an A2 fold-it die set to make a shaped card plus 2 5×7 stencils. These items are exclusive to the club for 1 year or more. The cost is $29.99 with free shipping.
STAMPS OF LIFE VALUE CLUBS
Stamps of Life also offers value kits to save you even more money. If you join one of these subscription clubs you always get 20% off website orders instead of 15%. Here are the details:
Rose Gold Club: you receive the card kit plus the fold-it club for $67.87 plus free shipping.
Gold Club: includes the card kit plus the die hard club for $67.87 plus free shipping.
Diamond Club: this is the big one that includes the card kit, die hard club plus the fold-it club for $97.86 plus free shipping.
This is only a card making kit club. The kit makes 12+ cards and is offered monthly. Members get additional discounts from the website and a gift on their one year anniversary! This site also offers a monthly stamp club and a monthly die cut club. This card kit is $39.98 and that includes shipping.
Annie's Cardmaker Kit Club includes the supplies to make 8 to 10 cards. These cards are cute and easy enough for beginners, but any cardmaker would love them. This kit is reasonably priced at $19.99 plus shipping.
The Paper Crate offers a card making kit that includes supplies to make at least 4 cards. They supply everything you need. Some kits may have stamp sets or die sets, inks, etc. The cost varies based on how many months you sign up for. If you sign up for a 12 month membership it is $27.50 per month. If you pay month by month it will be $29.99. New members get a free welcome kit and there are coupons available sometimes for a free kit or discount.
This is a cute kit box that has supplies for 4 cards inside. All you need to supply is scissors and adhesive. It is great for any skill level. The kit price is based on the length of membership. The price will vary from
Hero Arts offer 2 different subscription plans. Both have free shipping (which I love!), and subscriber only specials, they come in a reusable zipper bag, and you can cancel anytime. Here are the options:
Classic Club: includes a nice sized 6×8 stamp set plus coordinating dies, paper, embellishments, and sometimes ink. The inspiration for the cards is adorable. This kit is $36.99.
Premium Club: This kit includes the items in the classic kit plus much more. It may vary from month to month but could include extra dies, liquid watercolors, brushes, more embellishments, etc. The kit is priced at $49.99.
SCRAPBOOK STATION
If you want to make super fancy cards, then this kit is for you. Scrapbook Station offers deluxe cardmaking kits that are gorgeous. They have two kit options:
Monthly Card Club: this kit is $25 and includes everything needed for 8 cards. Paper, ribbon, die cuts, embellishments, and more. They charge exact shipping.
Monthly Stamp Card Club: This kit is $50 and includes stamps and sometimes dies each month. in
Pink and Main has a few popular monthly kits. You can cancel anytime. If you want to try a Crafty Courtyard Box out before you sign up for a membership she does have past kits for sale for $39.99. Here are the details of each kit:
Crafty Courtyard Kit: kits will vary, but the one I am looking at includes a 6×6 paper pad, more paper, an exclusive stamp set, coordinating dies, stencil, and embossing folder, plus cute embellishments. This kit is a great value. It doesn't specify how many cards it makes, but one reviewer said she made 49 cards with one of these kits! The cost is $34.99 plus shipping. The box value is always over $65.
Stamp of the Month: this is just the stamp of the month and is NOT the same stamp as the courtyard kit. It is $12 plus shipping.
Stamp & Die of the Month: you get the stamp of the month plus the coordinating die for $24 plus shipping.
I love researching this article every year or two. It is fun to see ideas I didn't know were out there. If you are a cross stitch fan and a papercrafting fan, you will love these stitchable cards! It combines the two crafts! The kit includes supplies for 4 kits including the stitching pattern, the cards, diecuts, paper, adhesives, embellishments and a project bag. If you subscribe the cost is $53.99 and it delivers every 2 months.
Graphic 45 always has such amazing vintage style designs. Their G45 Card Kit is no different. You get an 8×8 paper pad plus other goodies. You may be making uniquely designed cards and they show you other things to do with leftover supplies. This kit is a great value at $35 plus shipping.
CLOSE TO MY HEART
Close to My Heart has a subscription card kit called Craft with Heart Cardmaking. These kits only ship every 4 months. If you sign up for a year long subscription you get free shipping. Each kit costs $57.70. The kits include all the supplies needed including a stamp set and ink.
Paper Pumpkin is a kit club by Stampin' Up. It is popular and gets good reviews. I am listing it at the bottom because it isn't ONLY for cardmaking. They do say that at least 6 times a year you will get a card only kit. Other kits will include supplies and instructions for a variety of paper crafting projects. The cost is very reasonable at $23.50 and that includes shipping!
WHICH MONTHLY CARD MAKING KIT CLUBS DO YOU GET?
Do you subscribe to any monthly card making kit clubs? Are there some I am missing? Leave a comment and share! Be sure to check out my Ultimate List of Scrapbook Monthly Kit Clubs too.
**please note the information in this article is current at the time of writing it, but these kits do come and go and prices change.